You are new at ICF and want to get to know people?
The following information will make it easier for you.
Welcome Lounge
We will give you a warm welcome in our "Welcome Lounge" at ICF Karlsruhe. We would love to get chatting and are happy to answer any of your question about our church. Upon arrival you will receive a welcome package with information about ICF and you can also find out what your next step could be.
Just come along. We are looking forward to seeing you!
Every Sunday before and after the celebration in the Ellipse (ICF Eventhall).
Info Desk
Even if you have been coming to our celebrations for some time, don't hesitate to ask any of your questions. Just come to the "Info Desk" and a member of our welcome team will help you get in touch with people and be part of our great community at ICF Karlsruhe. Our welcome team is there for you after every celebration.
• They answer all your questions concerning ICF
• They show you how to find your place at ICF
• They help you find a small group that suits you
• You can sign up for events and courses there
Contact
Are you planning your first visit?
We would like to make your first visit as comfortable as possible. That's why we have made a video called "plan your visit", which includes all the information on what a Sunday at ICF looks like. Just take a look or come to one of our celebrations and let us surprise you.
If German is not your first language, this is not a problem at all. During the 11.15 am service you can receive a live translation in English. Please report to the info desk where you will be given instructions on how to get a translation. It is important that you bring along your smartphone and your own headphones.
We are looking forward to seeing you!
Learn More
NEWCOMER EVENING ONLINE
You are new to ICF or feel connected to us as a church? You want to get to know the heartbeat of our church or find out where your place could be? Then you've come to the right place at our Newcomer Evening Online! Our pastors will tell you what makes us as a church. Different offers and areas of the ICF will be presented and there will be room to get to know people and asking questions. We are looking forward to meeting you!
Learn more
ALPHA COURSE 
The online Alpha Course is a pleasant new way to engage with Christian faith. It is designed in a contemporary way, well-founded and at the same time relaxed and unconventional. Alpha is open to anyone who would like to participate. 
Learn more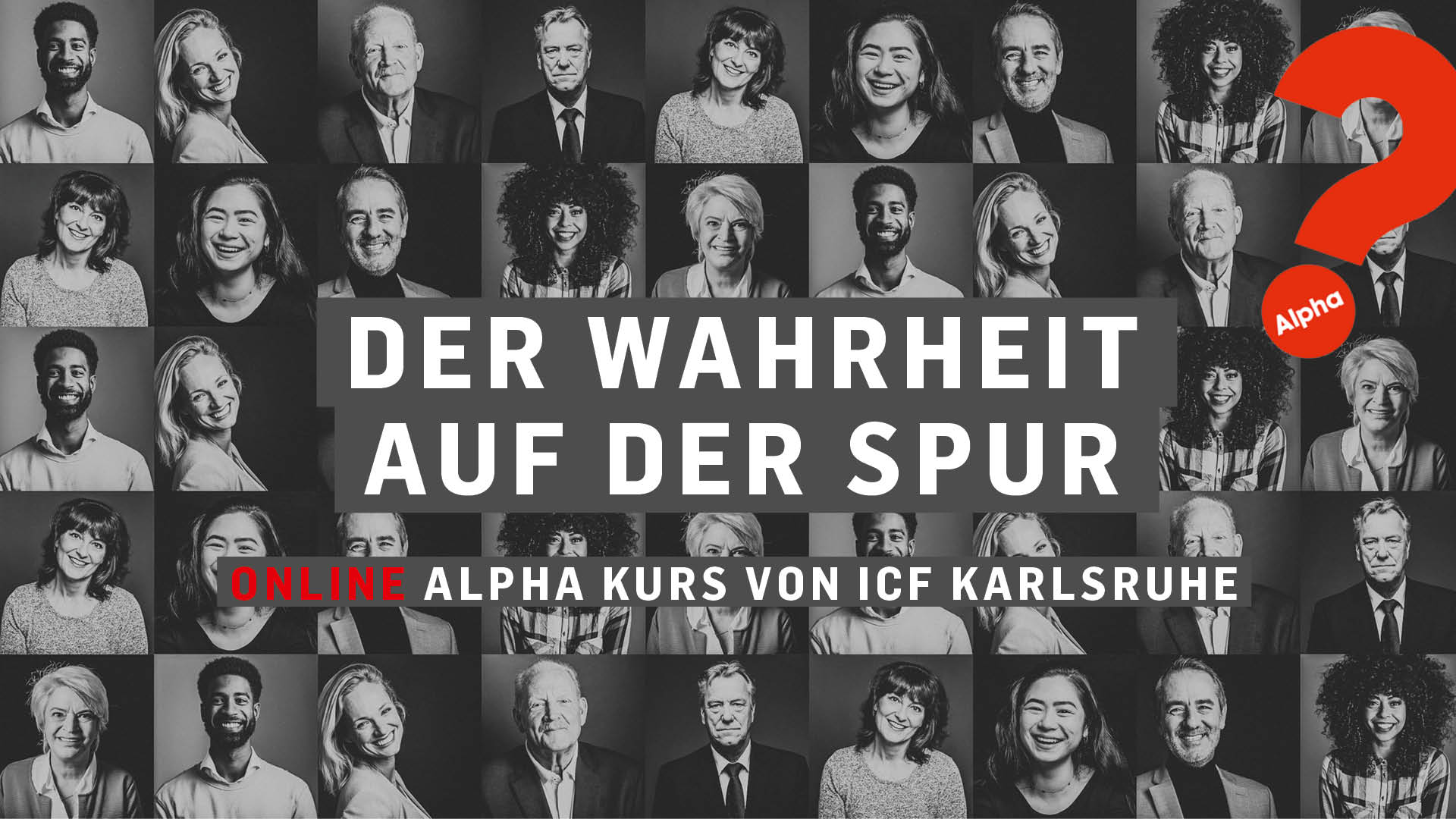 Explore
EXPLORE offers the chance to continue your journey through life with God – no matter which stage you are at right now. It is an offer for anyone who would like to discover or try out something new. Of course, you can also utilize EXPLORE to get to know people in our community, find a small group and expand your faith.
Learn more
Our current events for your start at ICF Karlsruhe
February
17
Start EXPLORESeason 1
Donnerstags, 17.2. – 14.4.2022 & Samstag, 12.3.2022
Donnerstags, 19:00- 21:30 Uhr
ICF Karlsruhe oder Online
May
02
Start EXPLORESeason 2
Montags, 2.5. – 11.7.2022 & Samstag, 11.6.2022
Montags, 19:00- 21:30 Uhr
ICF Karlsruhe oder Online
October
04
Start EXPLORESeason 3
Dienstags, 4.10. – 6.12.2022 & Samstag, 29.10.2022
Dienstags, 19:00- 21:30 Uhr
ICF Karlsruhe oder Online